Visitor experience is the heart of great interpretation: The Kilkenny Way
Date Posted: 28.01.2014
by susancrosstelltale

We know that ideally our visitors should experience and discover heritage not just be shown or told it. Good examples of this are few and far between but 'The Kilkenny Way' shows how well it can be done. It is also one my favorite attractions from 2012.
The Kilkenny Way gives visitors gives a real insight into an important, but often hidden, part of Irish life. It comes wrapped in a fantastic experience that they remember as a highlight of their visit to Ireland. The reviews of the tour on TripAdvisor are enviable.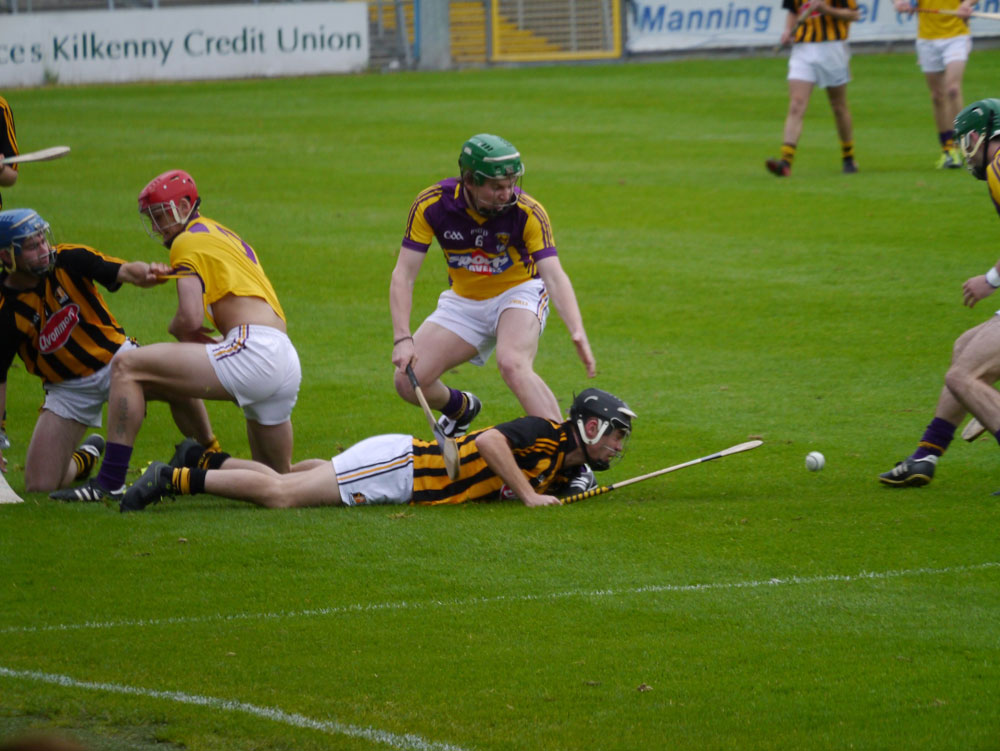 I have been to a hurling match!! It was absolutely fantastic! I now feel closer to Ireland (especially Kilkenny). The Kilkenny Way made that possible.

The Kilkenny Way tour experience has been compiled by PJ Lanigan a successful local businessman and passionate hurling fan. Both the passion and the savvy contribute to its success. It looks and feels like a bucketload of fun (for leaders and participants) but The Kilkenny Way is carefully and tightly planned. There is lots here that other more established attractions could learn from – especially the absolute focus on creating a great and special experience.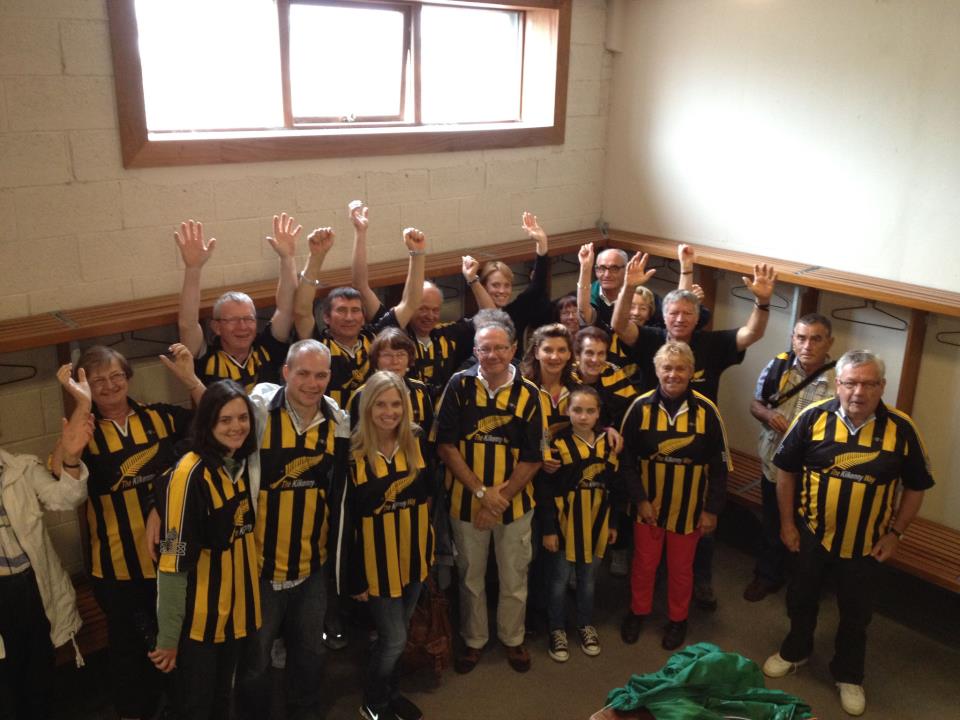 A French group get an insider's view of hurling.

The Kilkenny Way mainly explains hurling to foreigners. It would of course also explain hurling to any Irish visitors who, by some quirk of nature, didn't have hurling in their blood. But, understandably, most of their customers come from overseas.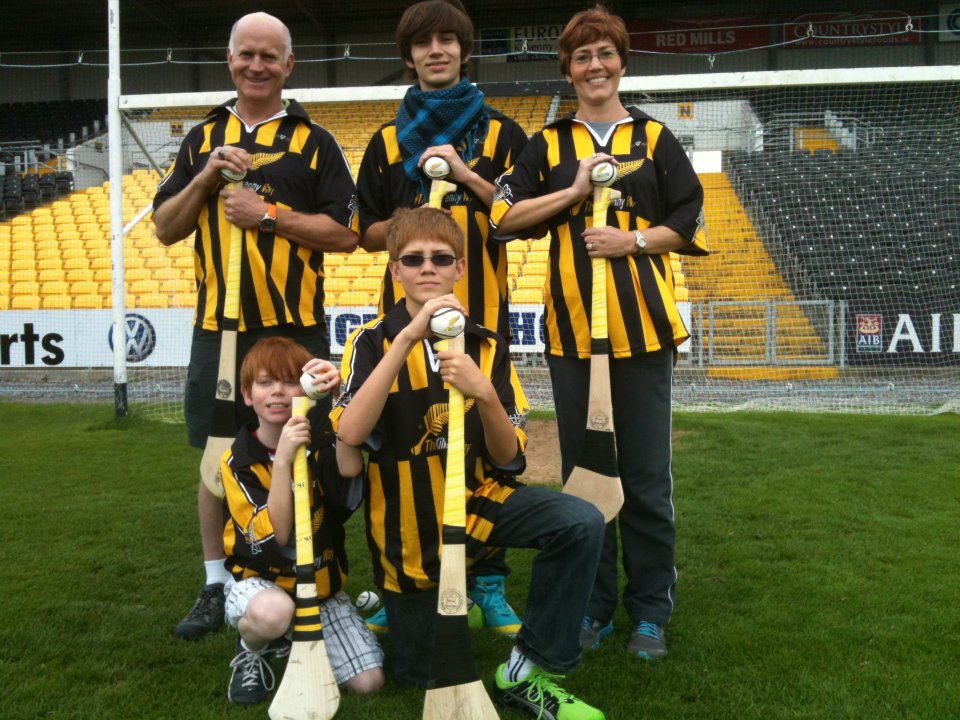 A family from Texas kitted up and equipped on The Kilkenny Way. Wearing the shirt, and being measured for your own hurl are part of the experience.

The Kilkenny Way is about how sport matters, not in the past, but now and here (and in Kilkenny it matters mightily). It's about how you can't really 'get' Ireland and the Irish people until you have a handle on hurling – best achieved by literally having your hand on the hurl (that's the stick, if you're new to hurling and haven't, unlike me, been on The Kilkenny Way)
Sport matters partly because it gives identity, it roots us in our place and our tribe. It tells, for good or ill, who we and our people are. Nowhere more so than in Ireland, as I found out at the GAA Museum. Sport therefore can be exclusive. It is hard to just turn up at a hurling match with no knowledge of the game or its codes of behaviour. The Kilkenny Way opens the doors to hurling, a hugely hospitable gesture.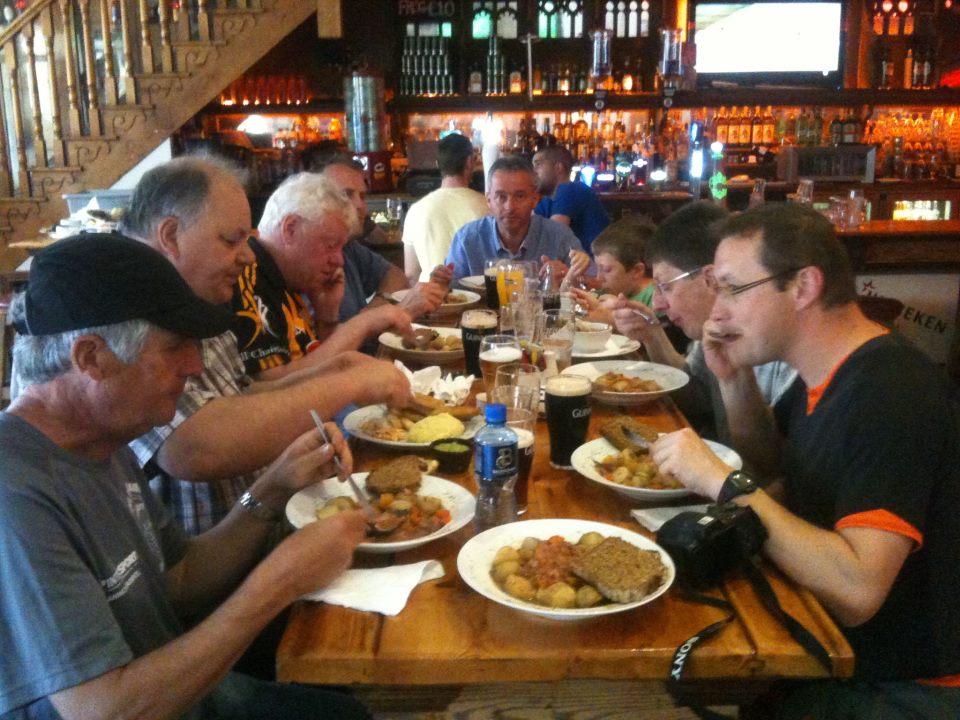 Hospitality is at the heart of great visitor experience. The tour ends with a bowl of stew in Lanigan's bar, with videos of hurling and the chance to chat about the greatness of hurling, particularly the way Kilkenny do it! What can be more Irish than that?

This is specifically hurling as played by the consistently successful Kilkenny Cats* – hence, the name 'The Kilkenny Way'. It does not pretend to be a neutral activity. I think it's fair to say it is evangelism. As PJ, one of the brains behind the brilliance, said "If I went to the US I would want to see the best, so I'd see the New York Yankees*, so if you come to Ireland the only place to see hurling is Kilkenny'. He's a fan, big time. But you don't have to be to enjoy the Kilkenny Way. – but there is a good chance you will be by the end. Passion is infectious.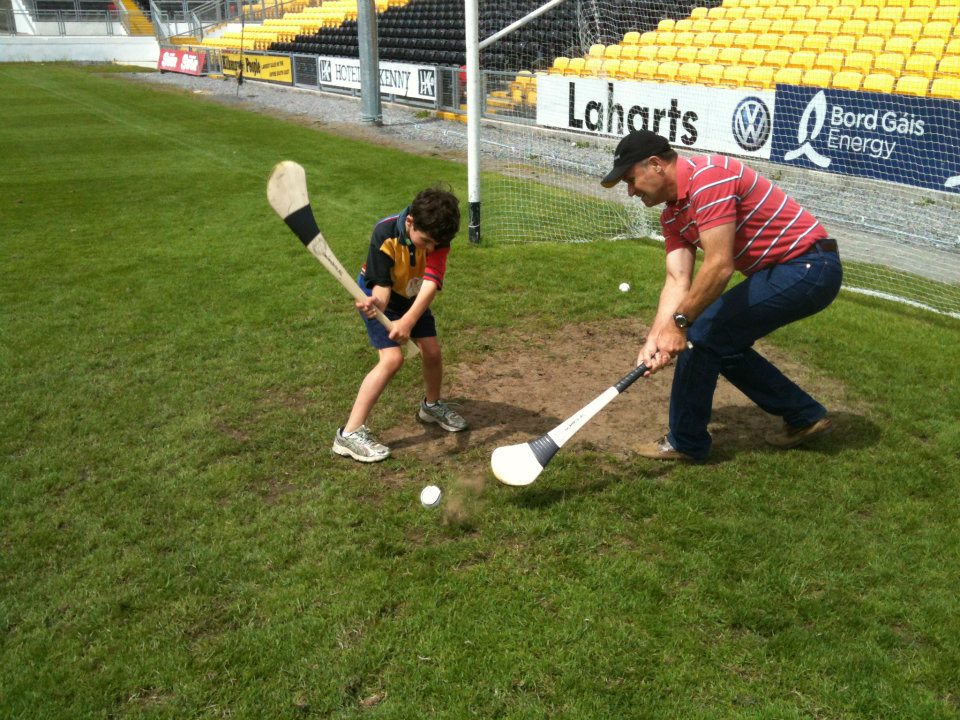 After a spot of coaching, father and son practice hurling skills at Nowlan Park, home of the Cats, on the Kilkenny Way.

The Kilkenny Way takes a vital piece of contemporary culture and makes it into a warm, shared activity. It is fun, human, real and revealing. It is everything that interpretation should be. It delivers the experience, the contact with people and way of life, and the opportunity for engagement and discovery that tourists want. I wish there were more heritage attractions that did the same.
* Other baseball teams are also available as , allegedly, are other hurling teams (although after all the time I have spent in Kilkenny, I am a bit uncertain about the latter).
Photos in this article are by PJ Lanigan or Peter Phillipson of TellTale.